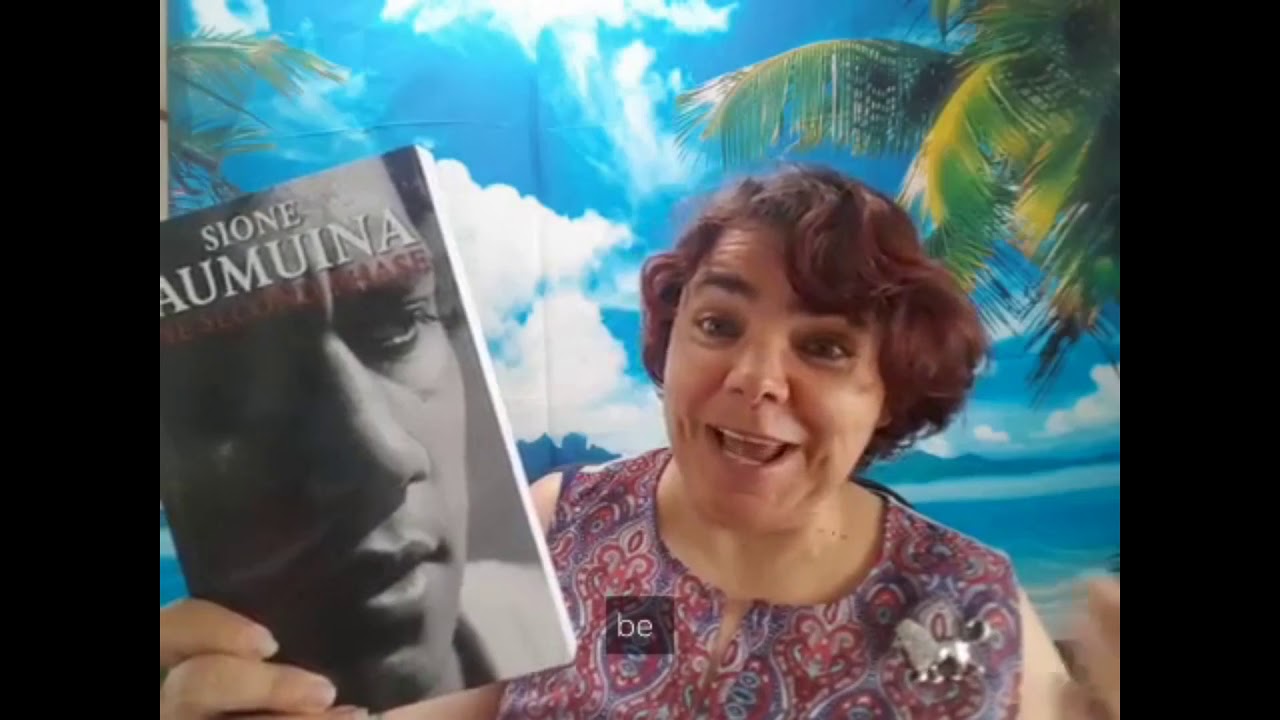 The Second Line
If you're a rugby nut you will recognize this man. Sione Faumuina, there's another
image of him on the back. Sione is one of my clients who runs his own business now.
But he is most well known as an excellent international rugby player. I love this book there's
so many photo's inside it and the rugby photos, and behind the scenes looks So Sione has written this book and it's a very inspirational tale. Now, whether you're nuts about rugby or not it is a really good
read, very well written, very articulate, and what it is, is he tells his story about his rugby career, which
of course, was incredible. And then battling the demon of alcohol. And he's very open, he's very, just what you see is what you get. He's not hiding behind anything. And he's very open about how
alcohol ruined his rugby career ruined relationships along the way, put him into depression but this is not a feel sorry for me kind of book. This is a warm hearted inspirational book because he battles and he struggles, and one of the things that he notes is that he was totally unprepared for life after rugby. And to work at a hotel selling liquor for the off license liquor store after being an international rugby player and so well known, he just didn't know how hard the work would be and how little money people got paid. And the interesting thing is how he was motivated by his daughter actually to stop drinking. There'd been a custody battle and he didn't go forward with the custody battle. It became pretty obvious to him, he says, that it was a losing battle but his lawyer at the time said to him  "Look, you will lose her altogether if you don't stop drinking. And what is more important the alcohol or your daughter?" And so even though by that time he was estranged from her that was the motivating factor
and the light bulb moment. And then he goes on to describe his struggle after that and how he builds himself up, he picks himself up, he starts a new apprenticeship. And then he, very bravely,
starts a new laundromat. And how things didn't really go to plan with that business. And how much he learned, and how he basically he just dug deep into reserves of courage and strength and moved forward and has become successful. And I know since writing this book Sione's now become a
coach to other athletes. He coaches particularly around the area of when athletes are nearing
the end of their career. He coaches around that aspect of what are you going to do next? And preparing them for the real world  because he really wasn't prepared for that. And it's such an interesting
and inspirational story. And it doesn't matter what type of business you have, what type of life you have,
this really is a great book. And especially if you've got people in your family that are footie fans, Sione's book could make an amazing gift for somebody like that. My name is Cathryn Warburton
and if you would like your book to be reviewed let me know. Because the slots are
filling up really fast. I'm Cathryn Warburton the Legal Lioness.